Search engines run the internet.
Without them, we would have no way of finding any of the things we want or need online.
And if you have a website or online business, you are using and relying on them every single day – whether consciously or not.
Whether it's Google (and other search engines), Pinterest, YouTube, marketplaces, or your website's own search function, search is at the heart of helping potential customers find your products and services.
You can either do search badly, or you can do it well. Either way, search marketing is part of your business – it's just part of how the internet works.
What is SEO and why should you care?
I love an analogy, and there are two favourites that typically help people get really excited about the why of SEO – because when you know the why, consistent action becomes a whole lot easier! I hinted at these earlier, but here's a more detailed explanation…
SEO is housekeeping for the digital high street
Imagine having a physical shop or office space where you welcomed customers and clients.
You'd have to think about rental contracts, utilities and tax, as well as interior design and visual merchandising, not forgetting window cleaning, vacuuming, emptying bins, and changing lightbulbs.
SEO is the digital equivalent of these things: Making sure your online presence is clean and tidy, and welcoming to visitors.
SEO is like putting your books in a virtual library
Now, imagine that you've got a big box of books to donate to your local library. But plot twist: all the covers are brown paper.
The librarian has no idea what they are or where to put them, so she puts the box in a back room for when she has time to come back and look properly. If we ignore SEO, it's like giving Google a box of brown paper books.
Introducing… SEO with Menekse
Easy-to-Understand Tutorials
For 12 weeks, you'll get new tutorials that are broken down into actionable steps. You can listen to them via video or on the go via audio with the SEO with Menekse programme podcast. There's a little break in the middle to give you space to catch up!
Each week for 14 weeks (12 weeks of tutorials + 2 weeks of break) you can join me on Zoom and Voxer for live Q&A, feedback, and support. Plus, you have access to the SEO with Menekse Slack channel for 12+ months so you can pop your questions in there whenever you need!
For every tutorial, there are checklists and templates that will help you take action without feeling overwhelmed. And because you have access to these forever, you can refer back to them any time you need them!
The SEO with Menekse programme leads you through a 3-part approach to optimising your website…
In order to build a website that Google loves, we need to make sure we understand exactly who our customers are and how what we have to offer relates to them and what they're looking for.
Understanding their needs, how they're searching for those needs, and what their experience looks like as they engage with your website and the wider web helps us to build a high quality, engaging website.
The plus side to this foundational work? It makes all your other marketing way easier, too!
Part 2: Your Brand & Website
Now that we know who our customers are and what they're searching for, it's time to review how your brand and website are communicating that.
What do you do? How do you talk about it? What actions do you want people to take? What's working on your website? What needs to be fixed or improved?
How is your website structured? How does it need to be structured? What content have you got? What content do you need?
Part 3: Search Engine Optimisation
Now we've got information about our customers and our brand, and we understand where we are right now and where we need to be, it's time to tackle improving our websites!
In SEO, this is broken down into three parts:
Technical Optimisation: Making sure your website performs well on things like speed, security, and URLs working properly.

On Page Optimisation: Making sure your website content and structure reflect your expertise using keywords and internal links.

Off Page Optimisation: Making sure your brand appears on the wider web as a trusted source of value and expertise.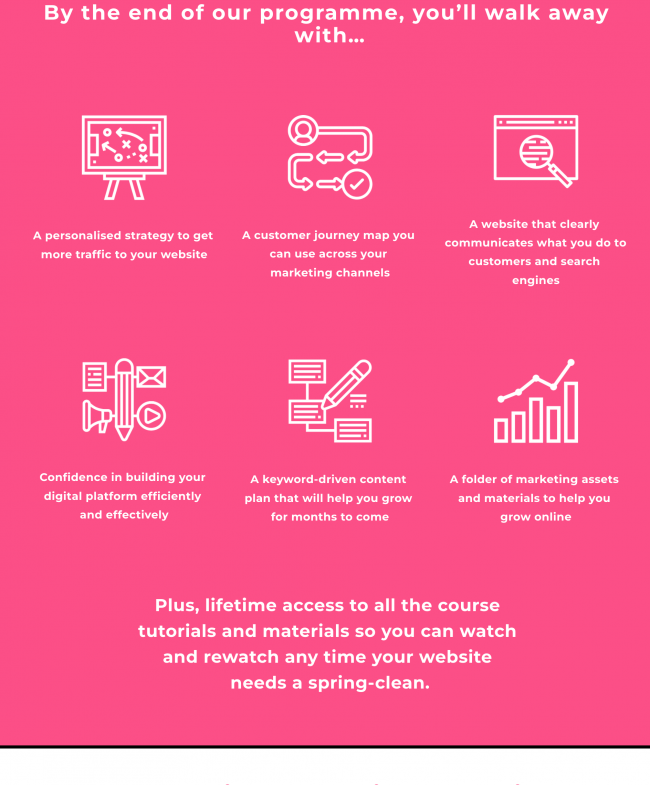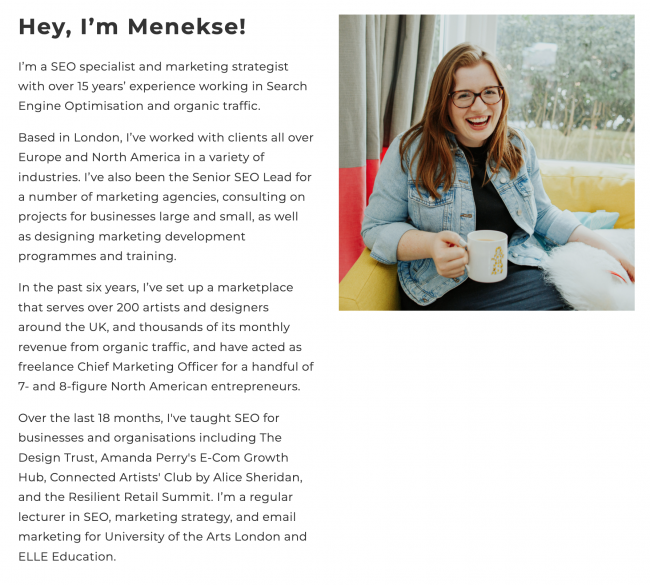 Menekse stewar – The SEO Bundle
Access to Lifetime Membership
All the Premium Course in our site 2500+
Instant Access to 25TB Data
Free Future Updates
Early Group Buy Access
Wordpress Bundle
Permanent Links
VIP Product List
24/7 Support